About Cloud 9 Sleeping Bag
Cats need lots of quiet sleep every day. This lets them build up their energy levels so they can prowl, pounce, & play!
The Cloud 9 Sleeping Bag helps improve their quality of sleep by providing the perfect bedding solution to reduce stress and anxiety by creating a safe and secure environment.
We know you love to cuddle with your cute furball but they aren't always the best bedtime companions. Cats are known to be active during the wee hours of the night and may even snore. Not to mention their dander and surprises they drag into your bed.
The Cloud 9 sleeping bag provides your cat with the most ideal sleeping environment so you can decide whether you want them in or out of your bedroom.
Why Do You Need Cloud 9 Sleeping Bag
With over 60% of their day spent sleeping, you want the most comfortable bedding for your feline family member.
Cats have a natural instinct to seek warmth, burrow and hide. Our sleeping bags provide them with a cosy place to do this.
Made with breathable, temperature regulating materials, your cat will truly feel like they are sleeping on cloud 9!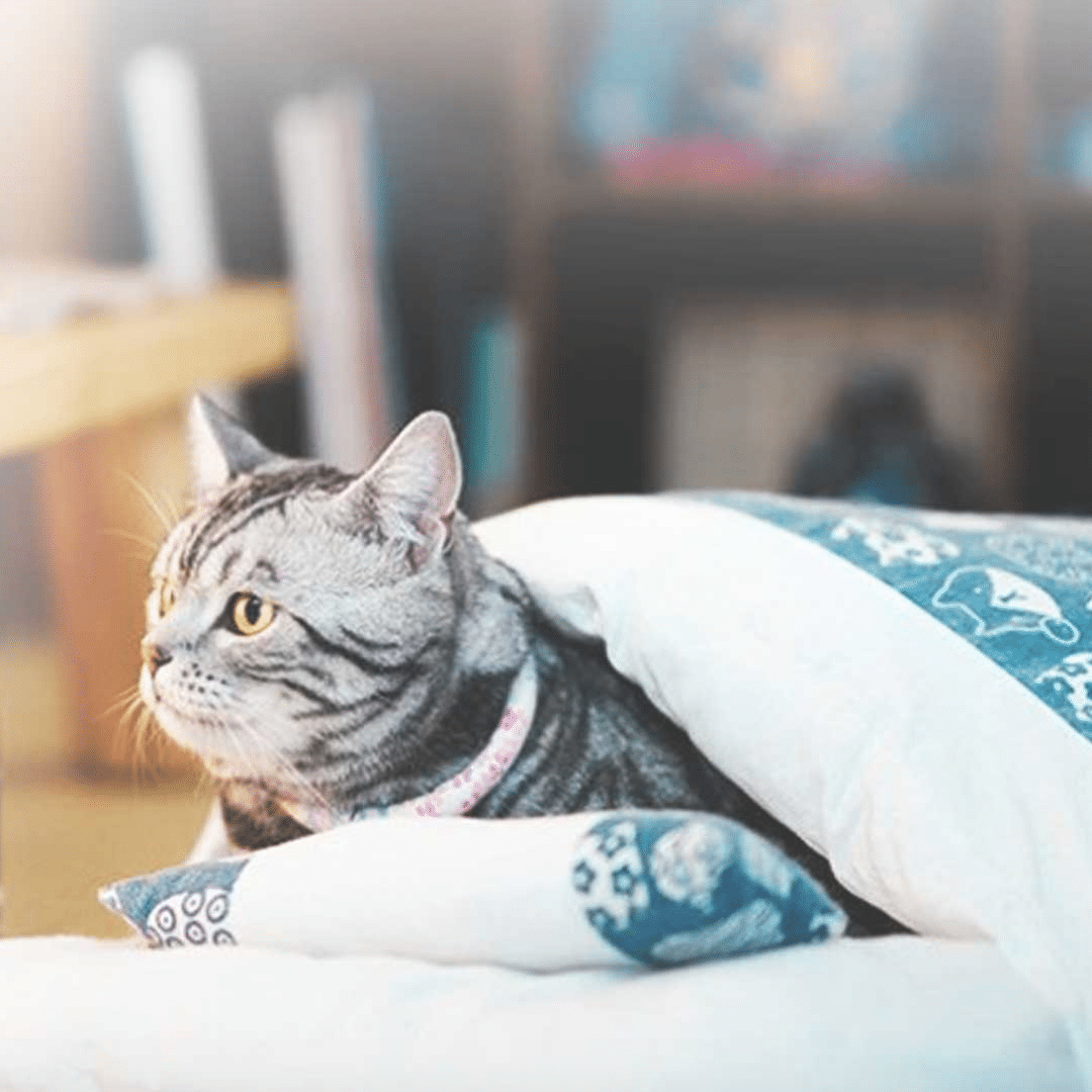 Frequently Asked Questions
What Does Cloud 9 Sleeping Bag Set Come With?
The Cloud 9 Sleeping Bag  Set comes with 1 sleeping bag duvet which has a removable duvet cover. It also comes with a matching pillow to make the perfect set!
What Pets Can Use it?
The Cloud 9 Sleeping Bag Set was originally designed for cats however many of our customers use them for their small dogs and even ferrets!
What are the Benefits for My Cat?
Helps improve your cat's sleep quality
Reduce stress and anxiety by creating a safe and secure environment
Soft breathable materials to maximize comfort and cosiness
Allows your cat to burrow naturally
What are the Benefits for Me?
Get better sleep if your cat is disrupting you at night
Flexibility to sleep close to or away from your cat
Reduce dander in your bed that may cause allergies
Reduce germs for their kitty litter or surprises they may drag into your bed
Easy to clean so your cat will keep loving it
Pro Tip: If your cat still prefers your bed, try placing a used t-shirt in the sleeping bag so it has your scent.
Where Should I Place It?
Because it's lightweight and portable, it's entirely up to you where you want to place it! Our customers recommended placing it on a rug beside the bed, under the steps, or just outside their bedroom door.  It's also perfect to take travelling too.
Washing Instructions
The Cloud 9 Sleeping Bag Set comes with an easy to clean, removable duvet cover so you can wash it with the rest of your laundry. We recommend hand or machine washing in cold water then tumble dry.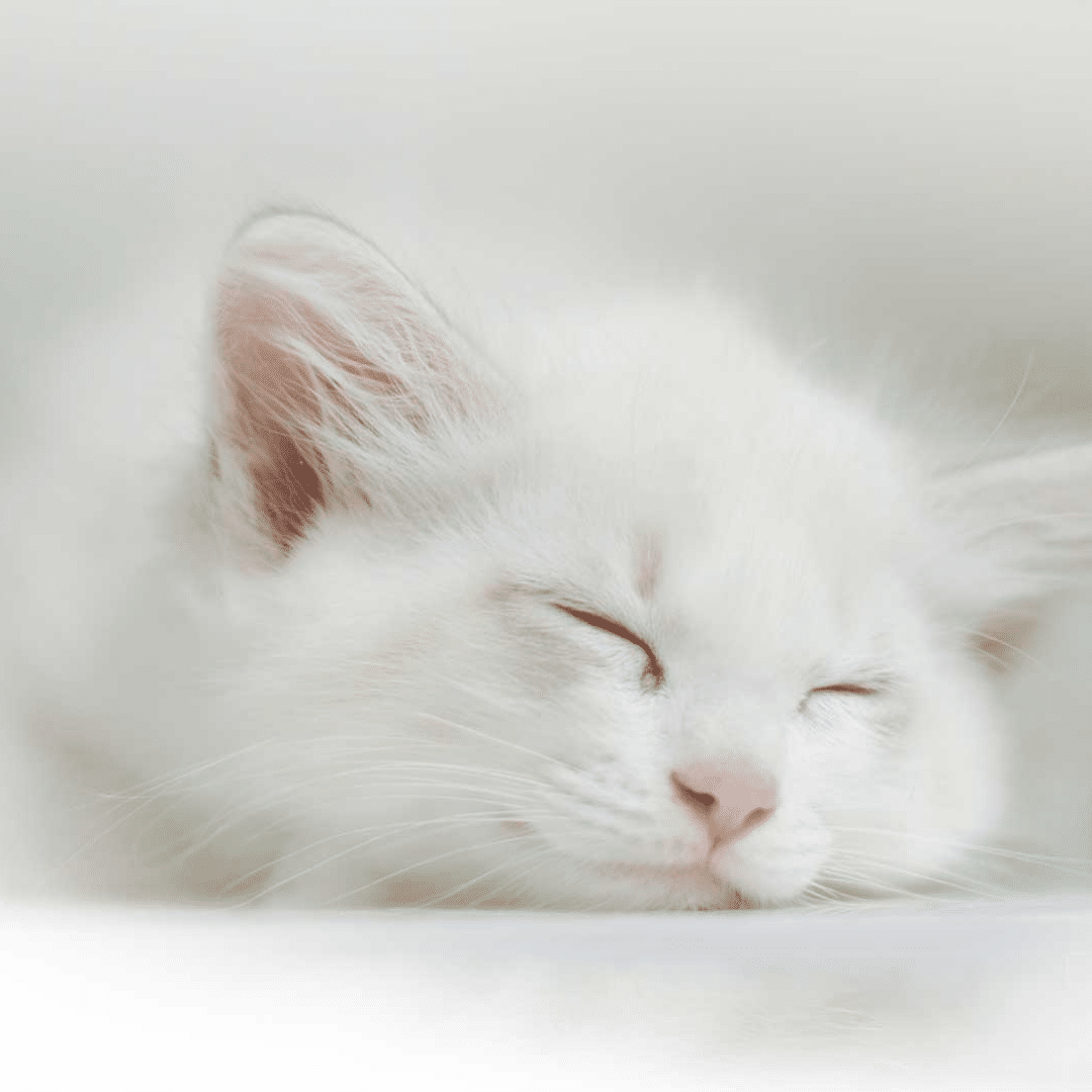 Size Guide
| Size | Dimensions | Cat Weight |
| --- | --- | --- |
| Small | 17.7 x 11.8 in (45 x 30 cm) | Up to 3.5 lbs (1.5 kg) |
| Medium | 21.7 x 15.7 in (55 x 40 cm) | Up to 11 lbs (5 kg) |
| Large | 25.6 x 19.7 in (65 x 50 cm) | Up to 22 lbs (10 kg) |
Our Guarantee
Have issues with your purchase? We got your back! Contact us about your problem so we can make it right for you so that you are 100% satisfied with your purchases be it a refund or product replacement. There is absolutely ZERO RISK buying from this official store.