About Fitnus Sleeve
The Fitnus Sleeve Combines the Protection and Stability of a Knee Brace with the Flexibility and Compression of a Sleeve. 
Here's why you'll love it:
➢ The minute you put it on you'll experience the soothing, pain-relieving compression that gently massages your knees as you move. 
➢ Your meniscus, kneecap, and MCL all benefit from better circulation. Your knee will also feel strong and stable. 
➢ It's super comfortable, and low-profile.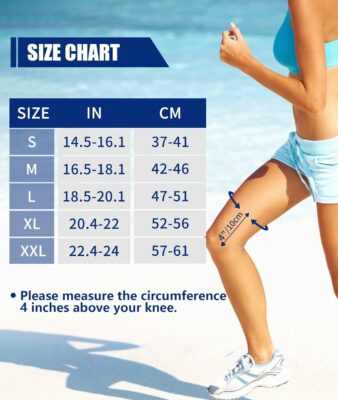 Fitnus Sleeve Features and Benefits
The Fitnus Sleeve was designed to provide pain relief and support for knee issues. The gentle compression encourages better circulation while reducing inflammation. This promotes healing and quicker recovery from a variety of knee ailments, from arthritis to meniscus issues and more. If you have knee pain but enjoy your mobility, Fitnus is ideal for you. 
Provides Targeted Compression: Designed to apply the perfect amount of pressure for both support and healing. 
Enhances Mobility: Aids in improving your range of motion and flexibility, promoting an active lifestyle. 
Durable & Breathable Material: Constructed with high-quality, breathable performance fabric that's comfortable for all-day wear. 
Effective Pain Relief: Alleviates discomfort caused by arthritis, sprains, or general knee pain. 
Sleek Design: The discreet, slim design fits comfortably under clothing, allowing for inconspicuous wear. 
Easy Maintenance: Machine washable for easy and convenient cleaning.
Our Guarantee
Have issues with your purchase? We got your back! Contact us about your problem so we can make it right for you so that you are 100% satisfied with your purchases be it a refund or product replacement.  There is absolutely ZERO RISK buying from this official store.