About FlexiBar™ Multi Functional Pilates Bar
The FlexiBar™ is a high-quality, portable pilates bar equipped with durable resistance bands at both ends. With its innovative design, you can target all five major muscle groups through twisting exercises.
Get ready to tone up, build lean muscle, and enhance your posture with the FlexiBar™ Multi-Functional Pilates Bar. Say hello to leaner thighs, firmer buns, and a well-defined core, all from the comfort of your own home! Say goodbye to complicated equipment – this is all you need.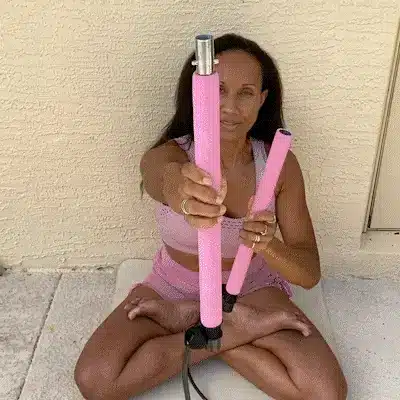 Features & Benefits
Save Time & Money: Ditch the gym membership fees with FlexiBar™! No recurring costs, and it sets up in seconds.
Get in Great Shape at Home: Work out in comfort and achieve the slim shape you deserve right from home!
Suitable for Everyone: FlexiBar™ is perfect for all ladies, regardless of shape, size, or fitness level.
Total Body Workout: Engage every muscle group with FlexiBar™'s versatility – it offers over 100 exercise options.
Compact & Convenient: Say goodbye to crowded gyms and hello to tailored workouts with FlexiBar™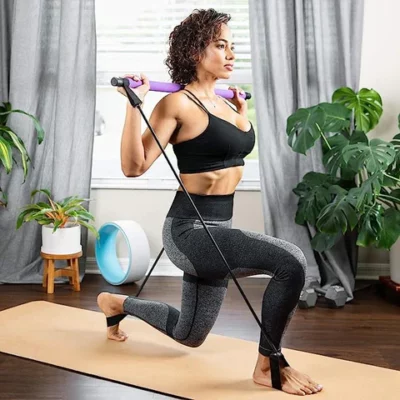 Why Choose FlexiBar™ Multi Functional Pilates Bar?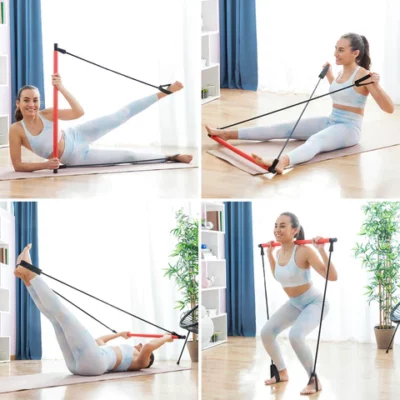 Build A Strong Graceful Body In Just Minutes A Day!
The FlexiBar™ is perfect for you whether your goal is to get stronger, increase flexibility, tone your body, injury prevention, lose weight and build muscle.
It's portable and allows you to workout no matter where you are! Whether it's at the office, home, the gym or even on vacation. It is detachable which allows for easy storage and carry.
Get Your Body Back In Shape With Pilates!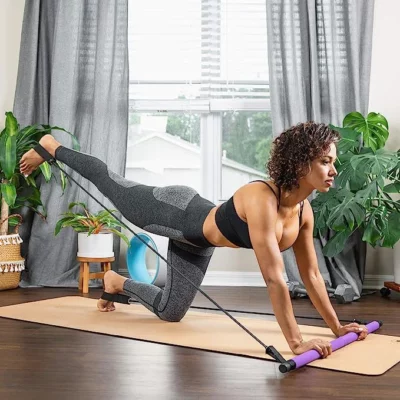 Made of Highest Quality Durable Anti Break resilient elastic
The FlexiBar™ itself weighs only 3.5Lb and can fit in any backpack or travel pack!
Eco-friendly and made with premium materials for long lasting use
83% of Women say they feel generally happier when in a regular exercise routine.
The majority of women quit their fitness goals in the first 3 months because dressing up, going to the gym and coming back seems too daunting of a task. The FlexiBar™ lets you complete a full workout in just 20 minutes right from home!
What's Included?
1 x FlexiBar™
1 x Storage Box
Our Guarantee
Have issues with your purchase? We got your back! Contact us about your problem so we can make it right for you so that you are 100% satisfied with your purchases be it a refund or product replacement.  There is absolutely ZERO RISK buying from this official store.