About Necklow Relaxer™
Necklow Relaxer is a unique combination of an orthotic device and a personal massager.
What does it mean? Simply speaking, it means that Necklow Relaxer cares for both health and relaxation. As a cervical traction device, it focuses on the spine – it helps to restore the right cervical spine alignment. As a massager, its task is to stretch the neck muscles to bring relaxation and relief.
"If you know how it feels to get a real neck massage, then this is a great home remedy for you"
Enjoy the blissful, tension-releasing massage every morning or evening without leaving your bedroom.
This portable neck massager comes at a price that won't hurt the wallet.
Why Choose Necklow Relaxer™
Necklow Relaxer is the perfect device for the daily massage routine. Using it for 15-25 minutes every day may bring significant improvement and help to alleviate nagging sore neck, stretch neck muscles, restore the right cervical spine alignment, loosen tense jaw muscles and release shoulder tension. Necklow Relaxer also helps to reduce nuchal rigidity and TMJ symptoms.
It is also an innovative acupressure massager that brings quick relief and relaxation. It's suitable for everyone. Simply enjoy this soothing and relaxing everyday massage while resting on the sofa or even combine it with meditation.
How Does Necklow Relaxer™ Work?
Necklow Relaxer gently stretches the neck to reduce tension and decompress the spine by pulling or separating the vertebrae. Regular and consistent use of this therapy can bring long-lasting effects.
The goal of this process is to pull the head away from the neck to ensure a deep stretching and expansion of this area.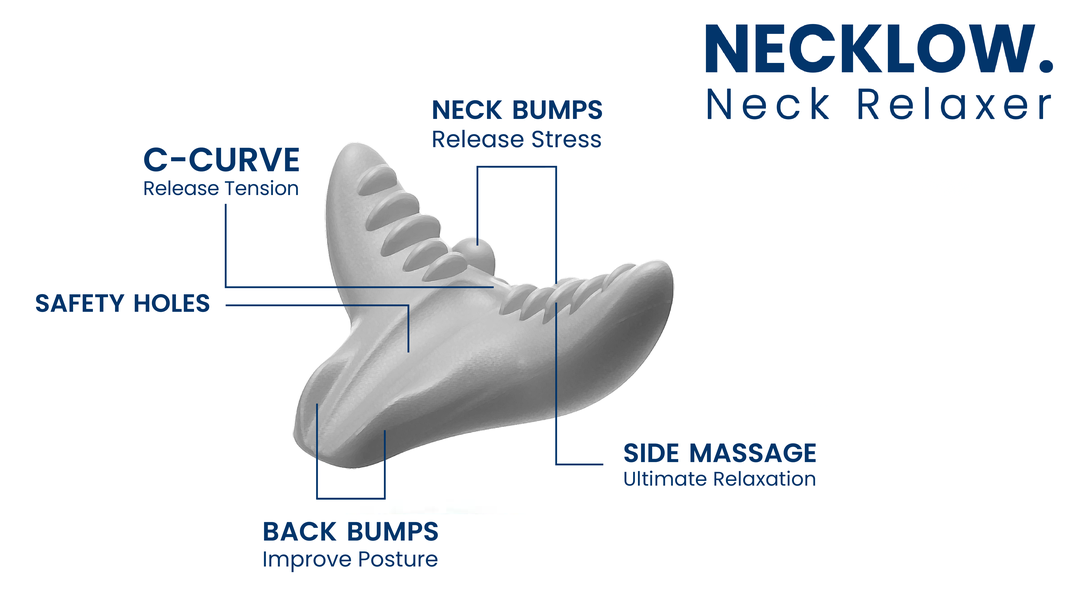 Our Guarantee
Have issues with your purchase? We got your back! Contact us about your problem so we can make it right for you so that you are 100% satisfied with your purchases be it a refund or product replacement. There is absolutely ZERO RISK buying from this official store.