About CoreShaper™ Tank Top
CoreShaper's body shapers instantly define and enhance your midsection, chest and entire upper body. They instantly make you look taller, feel better, and make your entire body look longer.
The garment is designed to be invisible and discreet enough to wear without any clothes at any time. The panels are stitched with high compression and cross-fit stitches for ultimate compression and slimming.
Benefits of CoreShaper™ Tank Top
Instantly Shapes & Defines Midsection & Chest
Hides Bulges, Bumps & Rolls
Greatly Reduces Gynecomastia (Man Boobs)
Improves Posture
Reduces Back Pain & Fatigue
Excellent Core Support
High Quality, Durable Material
100% Guaranteed Fit! – If our body shapers don't fit, Contact Us for an easy refund or exchange.
How CoreShaper™ Tank Top Works
Powerful, high compression, elastic fabric helps control and shape your stomach and midsection.
X-Shaped cross-fit stitching on the upper back provides built-in posture correction, which in turn reduces pain and fatigue.
Designed to be 100% discreet and invisible, wear it under any attire for a new instantly slimming and body shaping look.
How to Wear CoreShaper™ Tank Top
To ensure the highest compression possible, our shirts are designed to be put on like pants, feet first.
Sizing
Our shirts are designed for a true fit, simply choose your correct shirt size when purchasing OR for an even higher-compression choose 1 size smaller.
Please see the sizing chart below for further details.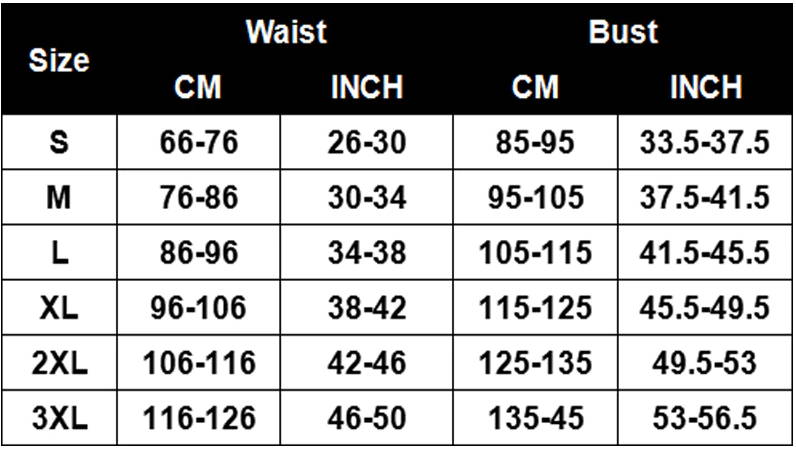 Frequently Asked Questions
Should I order my exact size or one size bigger?
It's best to choose your exact size. It will fit a little tight, but that's how it's designed to work.
I suffer from gynecomastia problems, will this shirt help?
Yes! This shirt is designed to help shape and control your chest and gynecomastia.
How do I wash my shirt?
For the longest life of the shirt, it's best to hand wash in warm water with mild soap.
Does it roll up while working out?
No! Our shirts are designed to always stay tucked at all times.
Is the shirt thing and discreet or bulky?
Our shirts are designed to be invisible and discreet in any clothing.
How do I put this shirt on?
Our shirts are designed for ultra-high compression, therefore you need to put them on the same way you would pants – feet first.