About FLEXERCISE Bar™
One Fitness Equipment for a Fit and Sexy Body!
Tone up, build lean muscle and improve posture by working out your 5 muscle groups with twisting actions using the innovative design of FLEXERCISE Bar™.
Conquer your dream Sexy Body with leaner looking thighs, firmer and tighter buns, and a sleek well-defined core with just one fitness equipment in the comfort of your home!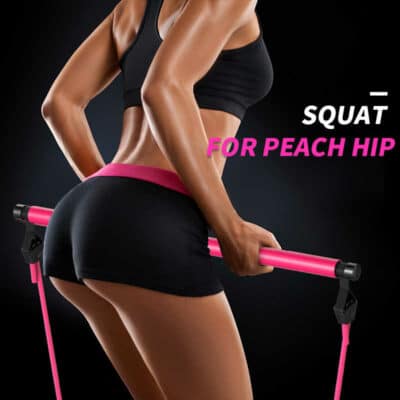 Why Choose FLEXERCISE Bar™?
Develop a strong core, flat abs, and long and lean muscles on a daily workout with added resistance from FLEXERCISE Bar™. Achieve Sexy Body in the comfort of your home!

Build leaner looking thighs, firmer and tighter buns, and a sleek well-defined core. Perform varieties of reformer-style movements in the comfort of your home!

It improves flexibility, coordination, and balance. Level up your exercises, low-impact toning, mind focus movements, and yoga stretching exercises with just one piece of fitness equipment!

It saves you money. Low cost and low impact addition to your workout and challenging enough with its stretchy fabric cover; strong resistance bands rubber tubing.

Don't miss your daily workout to achieve your Sexy Body. You can bring it anywhere with the 2-piece bar that comes apart for easy travel and storage.
Achieve your dream Sexy Body, and be confidently ready to show off on your next OOTD!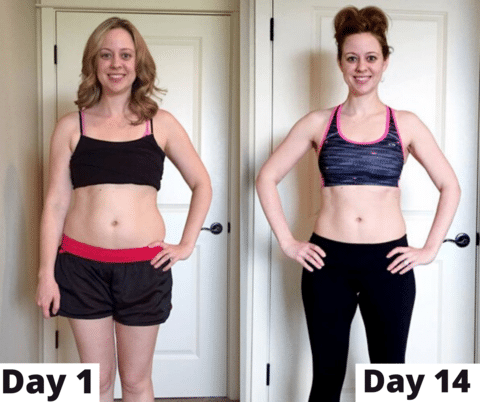 Features & Benefits of FLEXERCISE Bar™
【Adjustable resistance band】 This FLEXERCISE Bar includes an adjustable resistance band, allowing you to adjust the tightness of the band according to the intensity of your workout. It's a good match for everyone, whether you're new or experienced.

【Soft and comfortable】 A soft and comfortable NBR foam are used on the handle of the chest expander to prevent it from skidding while you are using it. When you are doing exercises, FLEXERCISE Bar can enhance elasticity and shock absorption to protect your hands.

【No fear of breaking】 It's durable and has excellent resilience, so you can feel confident and comfortable while stretching with a FLEXERCISE Bar. The environment-friendly Latex tube band isn't likely to break when using it. You can do difficult movements as you wish.

【No part will break away】 You will not have to worry about the connection point between two sticks getting separated during exercise. It will do the job well and tie them tightly together. The foot straps will never fall out or fray.
Our Guarantee
Have issues with your purchase? We got your back! Contact us about your problem so we can make it right for you so that you are 100% satisfied with your purchases be it a refund or product replacement. There is absolutely ZERO RISK buying from this official store.