About Japachuri Knife™
Japachuri Knife™ Chefs Knife is designed to be a combination of simple beauty and practical functionality. Featuring special-forged high-carbon stainless steel with a precise vacuum heat-treatment and nitrogen cryogenic and hand-forged.
Special design focused on comfortable usage.
Durable and reusable stainless steel blade that's rust resistant and easy to re-sharpen.
Ultra sharp, curved edge for easy slicing, chopping, mincing & dicing.
Multi-functional design for cutting anything & everything in the kitchen, from meat to tough vegetables! Especially good for chopping rib.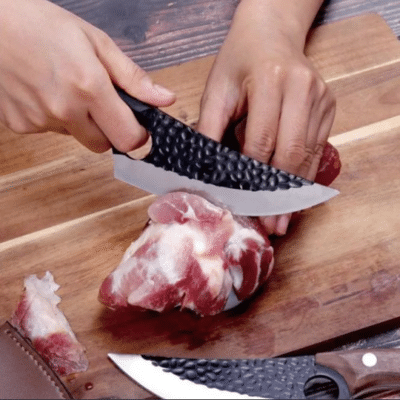 Features & Benefits of Japachuri Knife™
【ULTRA SHARP】Thickened blade,The thickness of this kitchen knife is about 5mm. Good sharp edge retention maintains perfect performance over the long term, ensuring effortless handling of a wide range of ingredients. which is ideal to do the job and do the job well. The blade of this knife is integrated with the superior comfort handle which won't slide down off your wet hands.

【ERGONOMIC DESIGN】The handle of knife designed by artificial science.Every curve and angle of the handle is ergonomically designed for a comfortable and ambidextrous hold. Small and flexible blade.The shape of the blade also brings you a minimal slicing resistance.

【MULTIFUNCTIONAL KNIFE】Easy to carry outdoors.The chef knife makes it easy to handle your kitchen tasks, including chopping, shredding, dicing and more. It can gives you effortless to cut fruits, vegetables, fish and meat. Definitely the all-around cooking knife.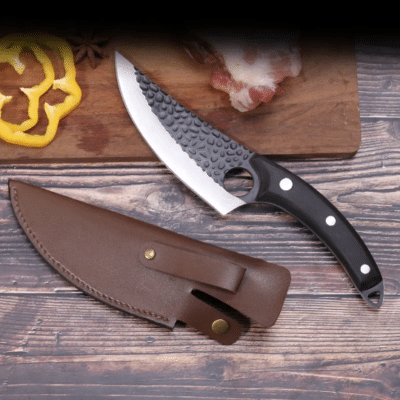 Our Guarantee
Have issues with your purchase? We got your back! Contact us about your problem so we can make it right for you so that you are 100% satisfied with your purchases be it a refund or product replacement.  There is absolutely ZERO RISK buying from this official store.