About Mito™️ EyeMassager
The same relief you get after a few good hours of meditation, in the comforts of your own home. The Mito™️ EyeMassager acts as a gentle pressure massager at different acupuncture points and uses heat compression in order to improve blood circulation in the eye area.
It's essentially a stress reliever, that immediately removes migraines and has a positive side effect on dark circles, bags and chronic headaches.
Experience instant and long term benefits.
✓ Relieves migraines
✓ Instant eyes relaxation
✓ Improves sleep quality
✓ Decreases sight blurriness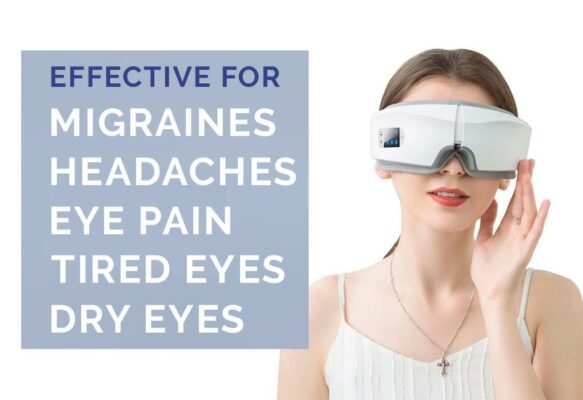 RESULTS
Wear the Mito™️ EyeMassager for just 10 – 15 minutes a day to relief the stress that you have accumulated after an exhausting day.
Not only does it delivers instant relief, but you can see lasting results after daily usage.
Wear it while comfortably sitting on your bed and enter a relieving meditation state !
HOW DOES Mito™️ EyeMassager WORK
Eye fatigue arises after a hard working day, which causes issues such as headaches or even migraines.
The Mito™️ EyeMassager handles both problems by relaxing your eyes and by increasing the eye blood circulation.
This deeply improves your night's sleep, therefore it really helps with tiredness.
A single session provides instant relief, and daily use ameliorates or even cures chronic headaches.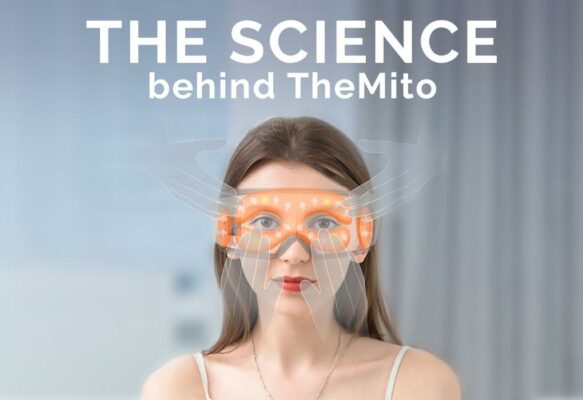 WHO IS IT FOR
If you work at your computer often, or have frequent headaches or migraines, then the Mito™️ EyeMassager perfectly fits you. ( Also recommended for people who suffer from dry eyes )
It's been designed to provide a deep eye relaxation that resembles a state of meditation with relieving music.
It is the perfect solution for anyone looking for eye relaxation and relief.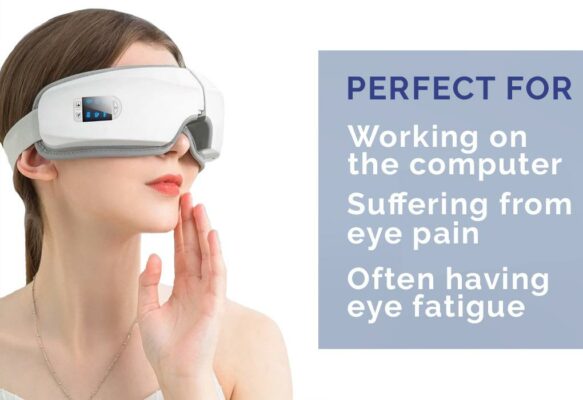 FAQ
Can I listen to my own music while using the massager?
Yes, of course ! Just connect the massager and your phone via bluetooth and you're good to go !
How does the heat function work? At what temperature does it operate?
The heat function ensures a pleasant temperature between 40 to 42 ° C. The temperature rises gradually and does not cause pain or discomfort.
Does it help with dry eyes?
With regular use, the eye massager helps with dry eyes or dark circles under the eyes. The gentle vibration, air compression and heat promote blood circulation and help you relax faster.
How well does this work on migraines?
After using it daily for a month, the migraines should completely vanish.
How many acupuncture points does the massager press on? are they all in the eye area or also on the temples?
There are 5 acupuncture points in the eye area: Guanzhu / Sizhukong / Temple / Chengqi / Jingming and are gently massaged.