About Pelvic Pillow™
The Pelvic Pillow™ Rest Triangle is the world's first anatomical cushion in triangle shape with a position memory effect that helps you with your back problems, to sleep on your side and solve the root cause of those problems. It lines up your spine along with your hip and knees, stabilizing your posture while resting. Another factor the rest triangle helps you with is by relieving pressure from head to toe by reducing inflammation on the central nervous system.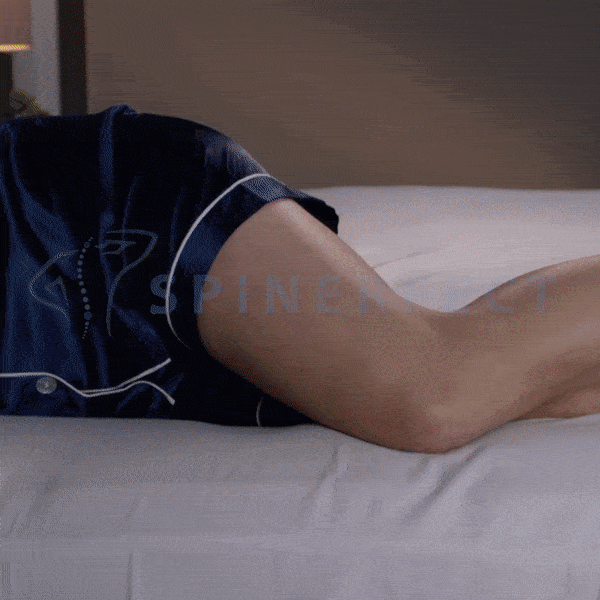 It gives your body its natural posture back by contributing to the perfect functioning of your vital organs. The PelvicPillow™ Rest Triangle is specifically designed for:
Scoliosis, herniated cervical and dorsal disk.
Sciatica, low back pain discomfort, hip deviation or hip problems.
Post surgical in hip, knees and back surgeries to release pressure and soothe pain.
Arthrosis and arthritis.
Neck straightening and cervical problems.
Migraines, myalgia and headaches.
Fibromyalgia.
Pregnant women.
Athletes and sportspeople, whether professional or amateur.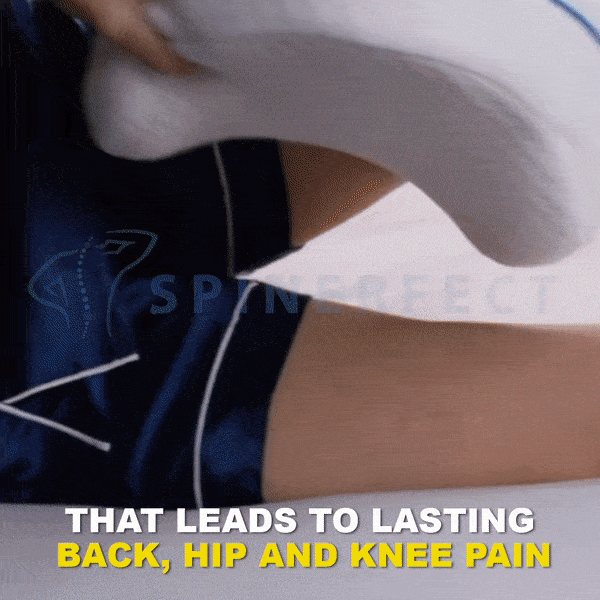 Features of Pelvic Pillow™
PelvicPillow™ in-house production with the latest Memory Foam ITShape™ technology.
Maximum transpiration during resting time in order to be able to use it during all 4 seasons of the year.
The cover is made of a material of the highest range in the market, this being synthetic, not of animal origin. Our PelvicPillow ™ case includes Aloe Vera and organic pure essential oils in its fibers such as Lavender, Juniper, Eucalyptus and Argan. (Wash-resistant)
The rest triangle has an ergonomic design adaptable to any type of body, weight and position. It can thus be used both on your legs and cervical vertebrae.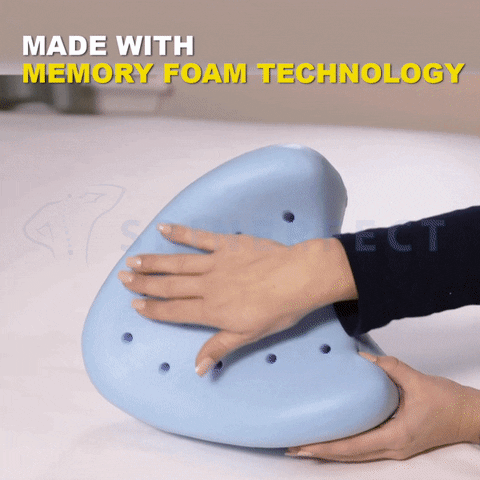 Benefits of Pelvic Pillow™
Helps alleviate pain points in back, hips & knees for all night comfort
Natural alignment stabilizes pelvis & lower back
Tapered edges give your knees full range of mobility to allow you to move throughout the night
It contributes to the decompression of the vertebrae of the spine, including the sacral bone.
It contributes to your knees resting after arthritis issues or surgeries.
It helps in hip deviation issues and recovery from hip surgery, thus relieving the pressure on it when the PelvicPillow™ is placed between the legs.
It's helpful for pain points in cervical vertebrae and back.
If you have neck straightening, PelvicPillow™ will help you release the pressure between the cervical vertebrae.
Using PelvicPillow™ on your cervical vertebrae will help you with your migraines, headaches and myalgia.
It releases back pressure during pregnancy by using the PelvicPillow™ between your legs or knees, helping to release the pressure caused by it.
Specifications
100% Brand New and High Quality!
Material: Ventilation air hole memory foam
Color: White
Size:  9 in * 9 in * 5.7 in (23 cm * 23 cm * 14.5 cm)
Package Includes
1 x Orthopedic Knee Pillow With Memory Foam
Our Guarantee
Have issues with your purchase? We got your back! Contact us about your problem so we can make it right for you so that you are 100% satisfied with your purchases be it a refund or product replacement.  There is absolutely ZERO RISK buying from this official store.