If you have weak ankles, arch pain, plantar fasciitis, heel pain , pronattion and foot pain in general while walking. You are limited in activities you wish to do. POWER-WALK™ The Adjustable Elastic Ankle Brace is designed to treat all of the above problems.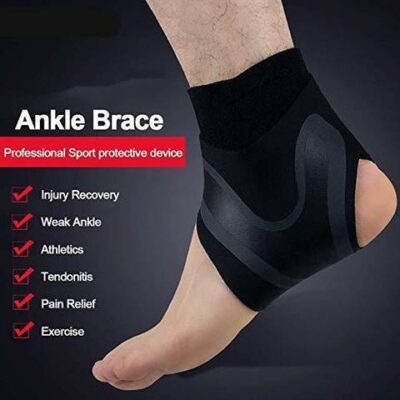 *Look after your body and it will look after you!*
POWER-WALK™ The Adjustable Elastic Ankle Brace is lightweight and durable, and is embedded with 4D stretch technology.  With a low profile design, target ankle joints, arch nerves, and muscle which allows you to move without pain from foot discomfort problems.
BENEFITS
Stops discomfort foot pain

Strengthen foot, arch and ankle 

Allows to walk freely from pain

Stops foot ageing fatigue

Prevent Ankle Twists/Sprains

Helps Recovery from ankle injuries

Pain Relief for Plantar Fasciitis, Flat feet and other foot disorders.
*Bring back the confidence in your walk*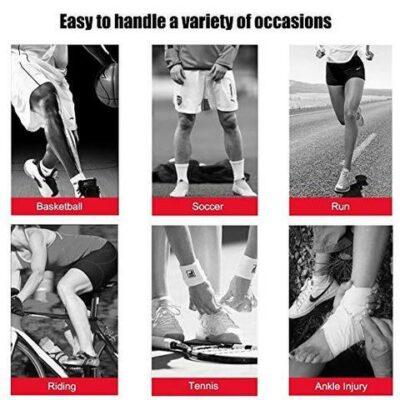 PRODUCT FEATURES
Aids tendon and joint recovery

Relieves stiffness and soreness

Stops foot tendon joint weakness

Reduces foot fatigue from ageing

Helps support strengthen tendons and joints

Constant relief from everyday aches of foot, arch and ankle

BETTER RESULT WITH A PAIR
*Strong ankle = Happy day*
Sizing
The Adjustable Elastic Ankle Brace is a One-Size-Fits-All, and is suitable for sizes from US (6 – 13) & EU (35 – 48)
Frequently Asked Question
1: Will The Elastic Ankle Brace give arch support?
Yes, Our braces are designed to wrap around the ankle down to arch and back up which gives your arch a full motion support. These will relief pain from flatfeet and plantar fasciitis.
2: What are some common foot pains that The Elastic Ankle Brace can treat?
Sprains of Ligaments, Plantar Fasciitis, Achilles tendinitis, Overpronation, Flatfeet, Metatarsalgia, Stress fractures, Diabetic neuropathy (nerve damage caused by diabetes), Heel spurs…
3.Can The Elastic Ankle Brace use in sports?
Yes, The Elastic Ankle Brace are great to use in sports, they'll strengthens and take the pressure of your foot which helps with endurance, mobility and flexibility.
Great for: hiking, running, soccer, basketball, tennis, baseball,..