About Signroyale Pro™ 6 in 1 Skin Tightening Device
As you age, your cells produce less collagen, which leads to sagging skin and wrinkles. By upgrading to the Signroyale Pro™, you revert this process by massaging the skin.
As a result your skin starts repairing damaged tissue and encouraging collagen production for a firmer, smoother and more contoured-looking complexion. It's time to invest in yourself.
While incorporating antiaging skin care products into your wrinkle-fighting routine may help improve the firmness of your skin, these formulas do not compare to the skin-sculpting results of our Signroyale Pro™.
Unlike moisturizers, serums and eye creams that typically cater to the first layer of the skin, this innovative radio frequency device stimulate cell renewal by penetrating deep into the skin.
After several treatments, you'll notice a reduction in fine lines around your face while also seeing improvement in dark spots, sun spots and skin's overall condition.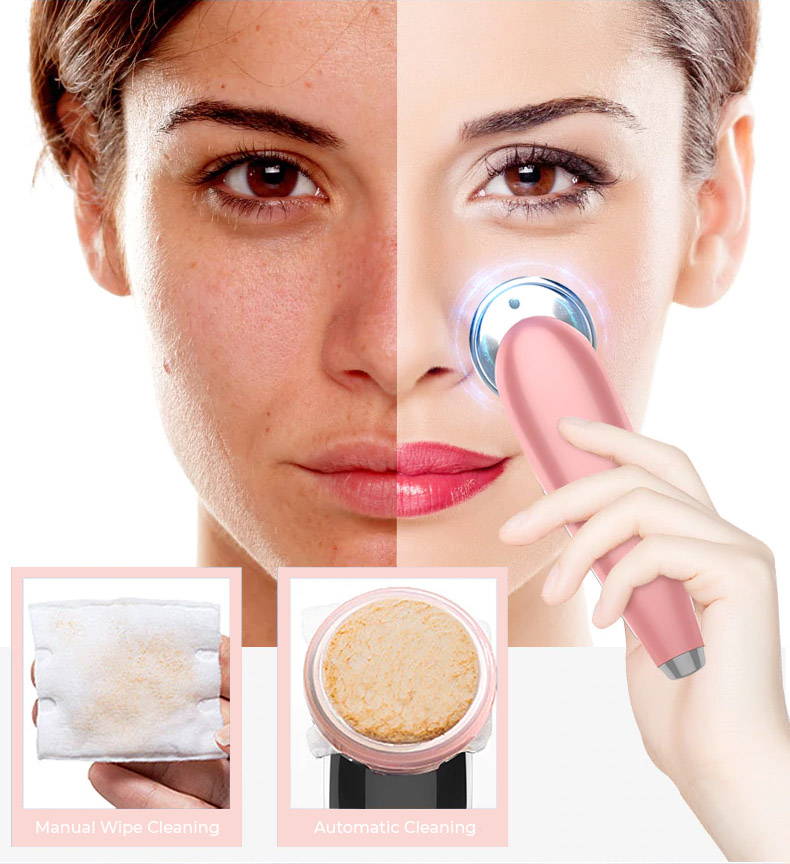 Why Choose Signroyale Pro™ 6 in 1 Skin Tightening Device
Skin therapeutics have used Radio-Frequency since 2001 for a very high price. By using the 6 skin care functions of the Signroyale Pro™, you will achieve the same results for the fraction of the price.
6 functions with 4 different led-lights to get the beautiful skin you always wanted.
Red:

 

Helps

 

Restore Youthful Skin

Orange: 

Brighten Skin and Make Contoured-Looking

Blue:

 

Repair Skin, Lighten Acne and Skin Firming

Violet:

 

Helps Absord Cream and Improve Skin Texture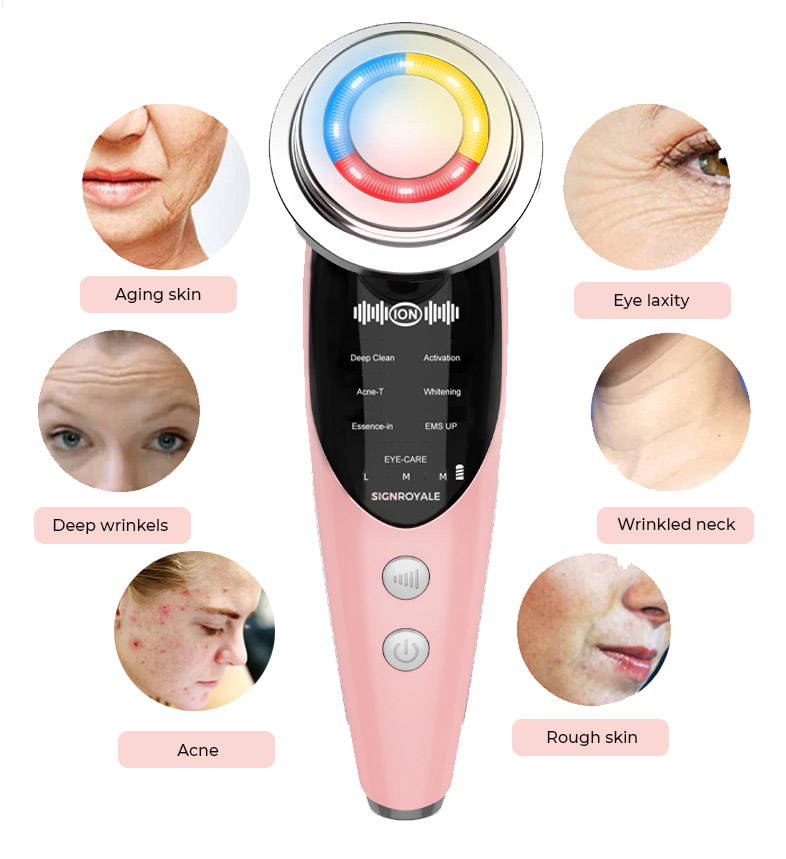 Package Includes
1x Signroyale Pro™ 6 in 1 Skin Tightening Device
1x USB cable
1x base
1x English user manual
Our Guarantee
Have issues with your purchase? We got your back! Contact us about your problem so we can make it right for you so that you are 100% satisfied with your purchases be it a refund or product replacement. There is absolutely ZERO RISK buying from this official store.