About The Lions Club™ Pet Nest
Introducing The Lions Club™ Pet Nest – one of the highest quality pet beds ever produced. Crafted with premium nylon fabric and finished with a luxurious faux fur exterior, our soothing bed is designed to mimic the cosy comfort of a mother's fur coat aiming to provide your pet with the most comfortable sleeping experience imaginable.
Did You Know? 1 in 4 dogs experience anxiety on a daily basis. When left untreated, built-up stress can lead to a severe loss of appetite, destructive behavioural problems, and a shorter life span.
The Solution? Most of the time anxiety in pets can simply be solved with a better night's rest. That's where our bed comes in. The Lions Club™ Pet Nest blends cosiness and extravagance all into one pleasurable sleeping experience for your beloved pets.
Features of The Lions Club™ Pet Nest
Provides the Best Sleep – Thanks to the round shape, our high-quality The Lions Club™ Pet Nest is ideal for pets who love to curl up. The feeling of safety and warmness is guaranteed to ALL pets while also providing neck and joint support for muscle relief which results in greatly improved sleep!
Eases Anxiety – The Raised Rim Creates a Sense of Security & Coziness, Activating The Nervous System in a Positive Way Which Allows Your Fur Kids to Relax More Easily and Sleep More Soundly.
More Happiness For Your Pet – heavenly comfort will not only provide your pet with better and deeper sleep but will also relieve stress while improving health and happiness overall!
Pet-Safe Materials – Made from non-toxic durable high-quality PP cotton that's safe and long-lasting for your beloved pets. And it's environmentally friendly!
Versatile design – The shell is finished with water and dirt-resistant bottoms, that help prevent accidental messes from reaching your floors.
NOTE: To ensure longevity, it is important that the bed is thoroughly dried directly after washing.
SIZE GUIDE
When choosing your pet's bed, we would recommend the Extra Small and Small for cats or small dog breeds up to 25lbs. The Medium and Large bed is suitable for medium dog breeds up to 40lbs and 55lbs respectively while the Extra Large bed is suitable for dog breeds up to 90lbs. 2XL is best for large dogs who love to have more space when sleeping. Please consider whether your dog loves a little more space or loves to curl up while asleep and if unsure, always pick the bigger size. If you have any problems or questions, simply contact us. P.S. These are estimates only.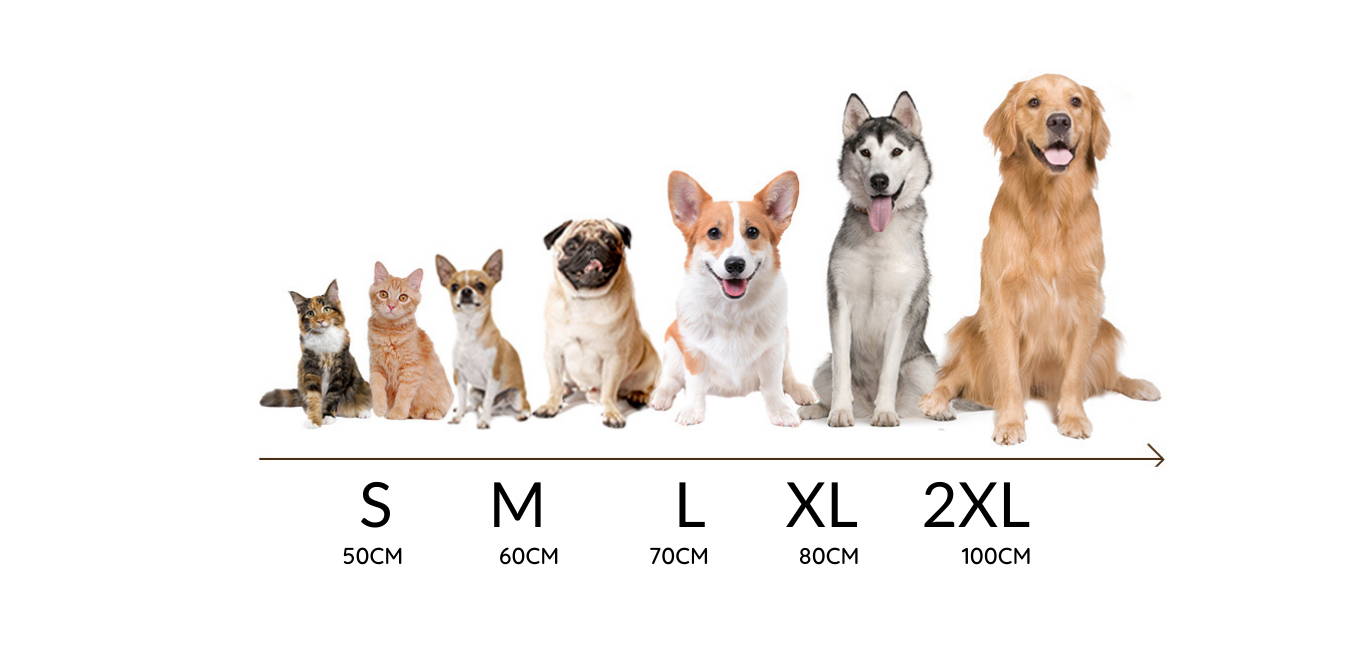 OUR GUARANTEE
Have issues with your purchase? We got your back! Contact us about your problem so we can make it right for you so that you are 100% satisfied with your purchases be it a refund or product replacement.  There is absolutely ZERO RISK buying from this official store.