About THERAPILA™
Tired of unbearable neck pains ? The new THERAPILA™ provides the same relief you get at the chiropractor in the comforts of your own home. Our design is engineered to provide relaxation to your muscle tension and cervical fatigue. Its technology cures neck pain through the use of electrodes, covering the acupuncture points, massaging the neck and improving blood circulation.
Unlike traditional neck massagers, the intelligent THERAPILA™ brings a clinical-grade relief technology in an elegant and compact design. It uses a patented pulse heating system for instant relief and maximal comfort.
Our engineers created six different massage modes that emulate traditional acupuncture: vibration, pressure, electro-stimulation, shiatsu, pulse, and automatic, allowing your rigid connective tissue to relax almost instantly by accessing the depth of your trigger points.
How does THERAPILA™ work?
The intelligent neck massager THERAPILA™ works by combining low frequency electrical impulses with constant heat and TENS™ technology (Transcutaneous Electrical Nerve Stimulation).
This technology has unlimited benefits that allow the release of natural painkillers called endorphins. TENS electrical impulses flood the nervous system, reducing its ability to transmit pain signals to the spinal cord and brain.
No need to invest in multiple expensive massage sessions anymore.
THERAPILA™ is usable anywhere you want, thanks to its rechargeable and portable features. Whether you're in the airplane, in bed or at work, we built the perfect combination for neck pain relief.
Use it for 15 minutes each day for best results. Try not to let the massager fall asleep while using it to regain your mobility during work breaks.
Features & Benefits of THERAPILA™
Relieve your chronic pain.
Multiple hot pressure points will emit a light electric pulse 3 to 5 centimeters under the skin. This technique increases blood circulation, improves sleep quality and releases pain-relieving endorphins in the affected area.
Enjoy a deep tissue massage that relieves pain points and reduces the discomfort associated with the cervical spine.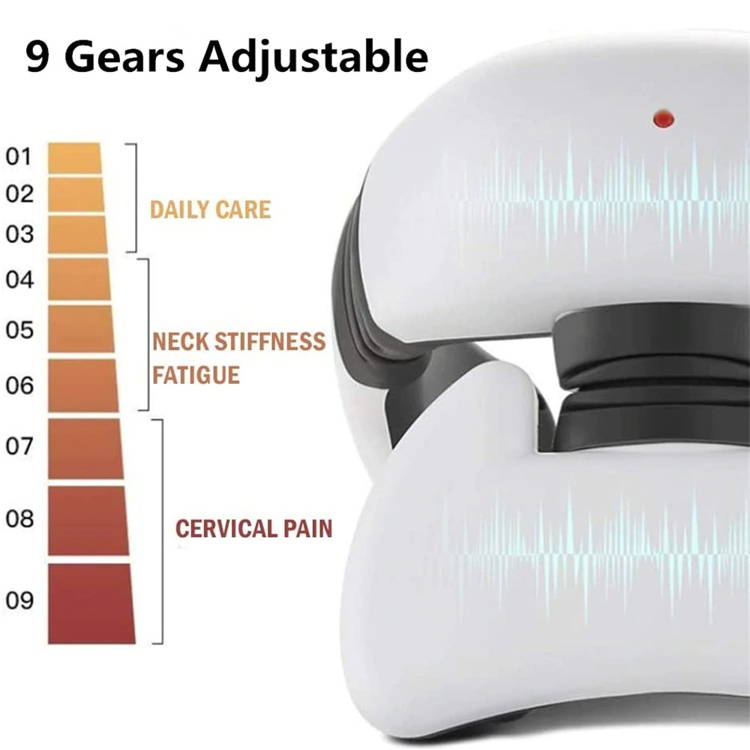 Comfortable, portable and durable.
Made of ABS and silicone, the THERAPILA™ is designed to last and adapt to every morphology.
Its strong elastic arm and soft pressure band make it adjustable to all neck sizes. Thanks to its 1600mAh battery, enjoy its excellent autonomy of up to 30 sessions of 15 minutes on a single charge.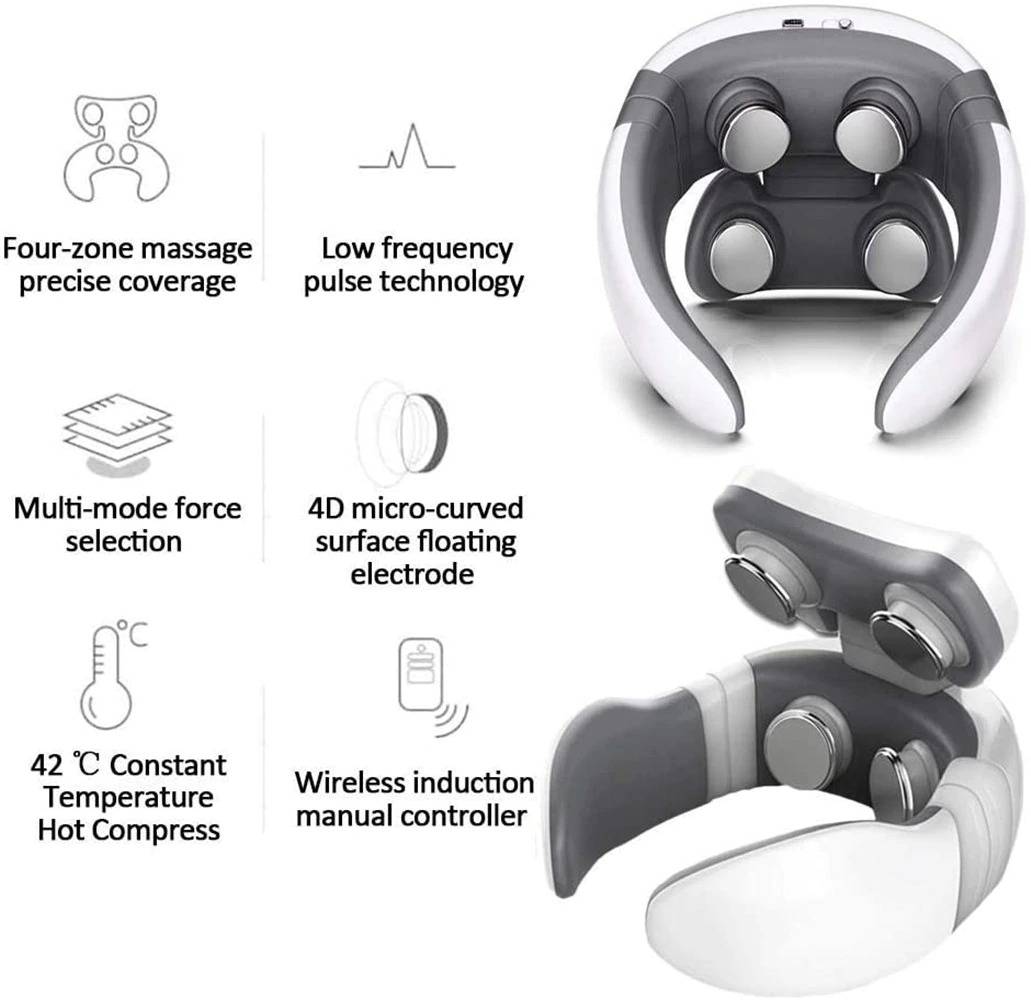 Package Includes
1 x THERAPILA™ Neck Massager
1 x Remote Control
1 x Charging Cable
1 x English User Manual
Our Guarantee
THERAPILA™ comes with an unconditional 100% money back guarantee: try it for 30 days. But we don't stop there!
We assure you that your pain will be history thanks to our THERAPILA™ and that its comfort and effectiveness is like nothing you've tried before. You will live a unique experience and you will be able to say goodbye to your recurring fatigue.
This is why the THERAPILA™ team has decided to combine the best of traditional Chinese massage techniques with a unique device made of high quality materials and ultra modern design. Our team is composed of passionate practitioners of massage and relaxation.
Transform relaxation, transform lives. We believe in it. If you decide that THERAPILA™ and our product have not improved your daily life and soothed your pain, do not hesitate to contact us at [email protected].