About Therapulse™ Eye Massager
Providing the optimum solution for the tender care and well-being of your eyes, Therapulse™ Eye Massager is a new generation eye massager that utilises scientifically-proven warmth, acupoint and vibration massage plus music to help relieve headaches, insomnia, eyebags and everyday eye fatigue.
It's essentially a miracle cure that can provide instant relief and tackle all eye-related problems.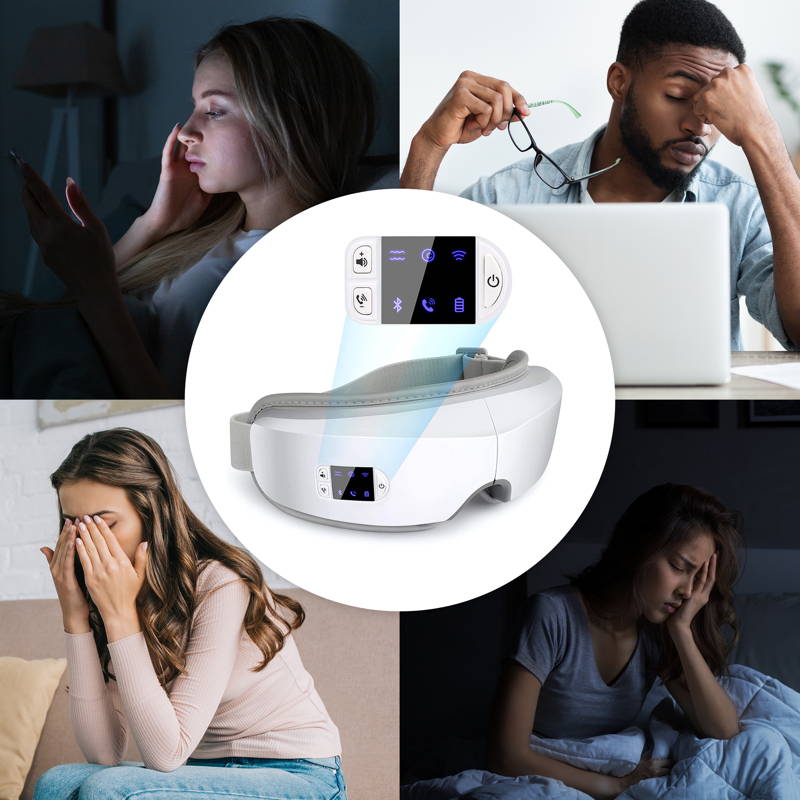 The Benefits of Therapulse™ Eye Massager
Therapulse™ Eye Massager Is Effective Against:
• Migraines, Sinus Pressure & Headaches
• Dry & Tired Eyes
• Sleeping Problems
• Stress & Anxiety
• Eye Bags & Dark Under-Eye Circles
Results of Therapulse™ Eye Massager
Experience instant and long-term benefits:
✓ No Migraines or Headaches
✓ Healthy and Fresh Eyes
✓ Improved Sleep Quality
✓ No Stress or Anxiety
✓ No Eye Bags or Dark Under-Eye Circles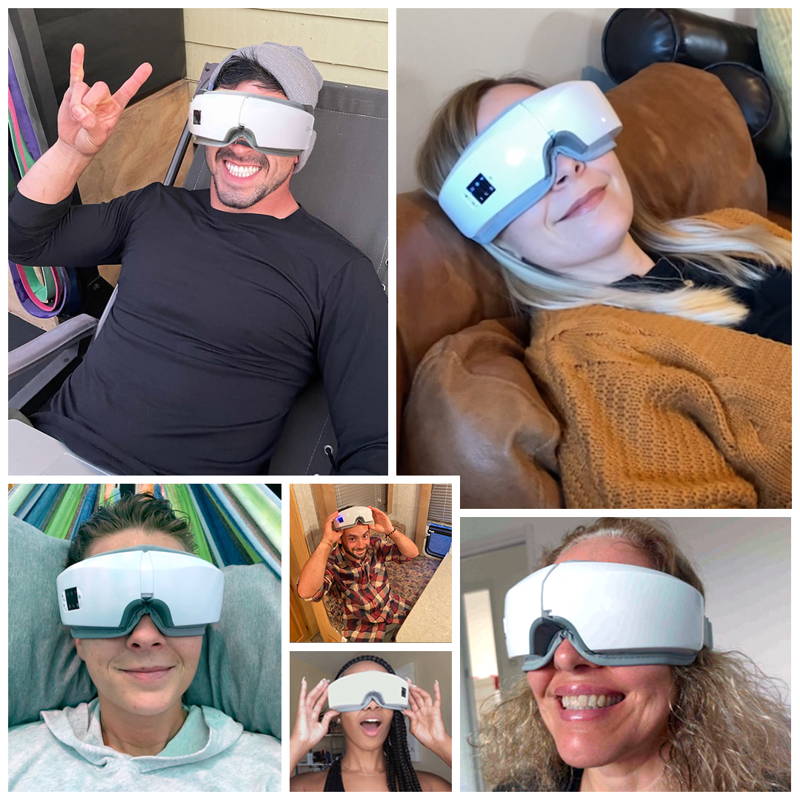 How Does Therapulse™ Eye Massager Work
Therapulse™ Eye Massagerr uses safe air compression technology and adopts kneading, trigger point therapy and rhythmic percussion massaging to give you the gentle touch you need to battle against headaches, eye strain, sleeping problems, stress and more.
The built-in heating pads provide a soothing adjustable temperature between 100 to 107 degrees Fahrenheit (38℃-42℃) which helps to stimulate blood circulation around your eyes, reducing eye puffiness, dark circles, improving your sleep quality and making your eyes feel healthy and refreshed!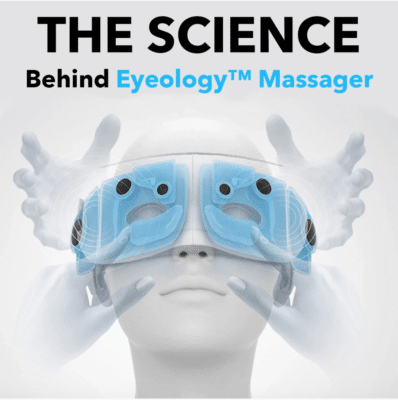 Who Is Therapulse™ Eye Massager For
If you suffer from headaches, dry and tired eyes, bad quality sleep or stress then the Therapulse™ Eye Massager is perfect for you.
It's been designed to keep your eyes healthy and relieve all eye-related problems including migraines, sinus pressure, eye fatigue, puffiness, eye bags and more, to be used in the comforts of your own home (or wherever your prefer) and avoid expensive migraine medicine purchases & costly massage therapist visits.
It's the perfect solution for anyone wanting a life with healthy eyes, great sleep & no headaches!
FAQ
Can I listen to my own music while using the massager?
Yes, of course ! Press the music button. That's it. Also, the buttons are placed, so you can find them easily while wearing it, so you can easily switch modes during the session.
How does the heat function work? At what temperature does it operate?
The heat function ensures a pleasant temperature between 40 to 42 ° C. The temperature rises gradually and does not cause pain or discomfort.
Does it help with dry eyes?
With regular use, the eye massager helps with dry eyes or dark circles under the eyes. The gentle vibration, air compression and heat promote blood circulation and help you relax faster.
How well does this work on migraines?
After using it daily for a month, the migraines should completely vanish.
How many acupuncture points do the massager press on? are they all in the eye area or also on the temples?
There are 5 acupuncture points in the eye area: Guanzhu / Sizhukong / Temple / Chengqi / Jingming and are gently massaged.
Our Guarantee
Have issues with your purchase? We got your back! Contact us about your problem so we can make it right for you so that you are 100% satisfied with your purchases be it a refund or product replacement. There is absolutely ZERO RISK buying from this official store.