About TOPTANCY™ 3-in-1 Wireless Charger
So you got a lot of devices… but that also means you have a lot of cables to connect! Now, what if there was a way that you could charge everything without the constant hassles of plugging in devices, tangled cables and slow charging?
Your answer is right here.
TOPTANCY™ 3-in-1 Wireless Charger is the complete all-in-one solution that will charge your Android or Apple smartphone, smartwatch, and earbuds without the hassles of wired cables!
Charges 3 of your devices at the same time
4x Faster* wireless charging speeds
Apple & Android compatible
TOPTANCY™ 3-in-1 Wireless Charger is powered by the latest Quick Charge 3.0 technology that is proven to charge all of your compatible devices up to 4x faster* than your average wired cables.That means less time waiting around for a full charge, and more time using your devices when you want.
Takes just 35 minutes to get 80% of battery!* 
TOPTANCY™ 3-in-1 Wireless Charger is compatible with all Qi-enabled Apple & Android smart devices.
Whether you've got an iPhone, Samsung, Airpods, or a Galaxy Watch, this charger stand will work for you.
TOPTANCY™ 3-in-1 Wireless Charger can charge through most conventional plastic phone cases, and can even charge your smartphone on multiple platforms!
Phone case friendly
Multi-platform charging
Horizontal and vertical support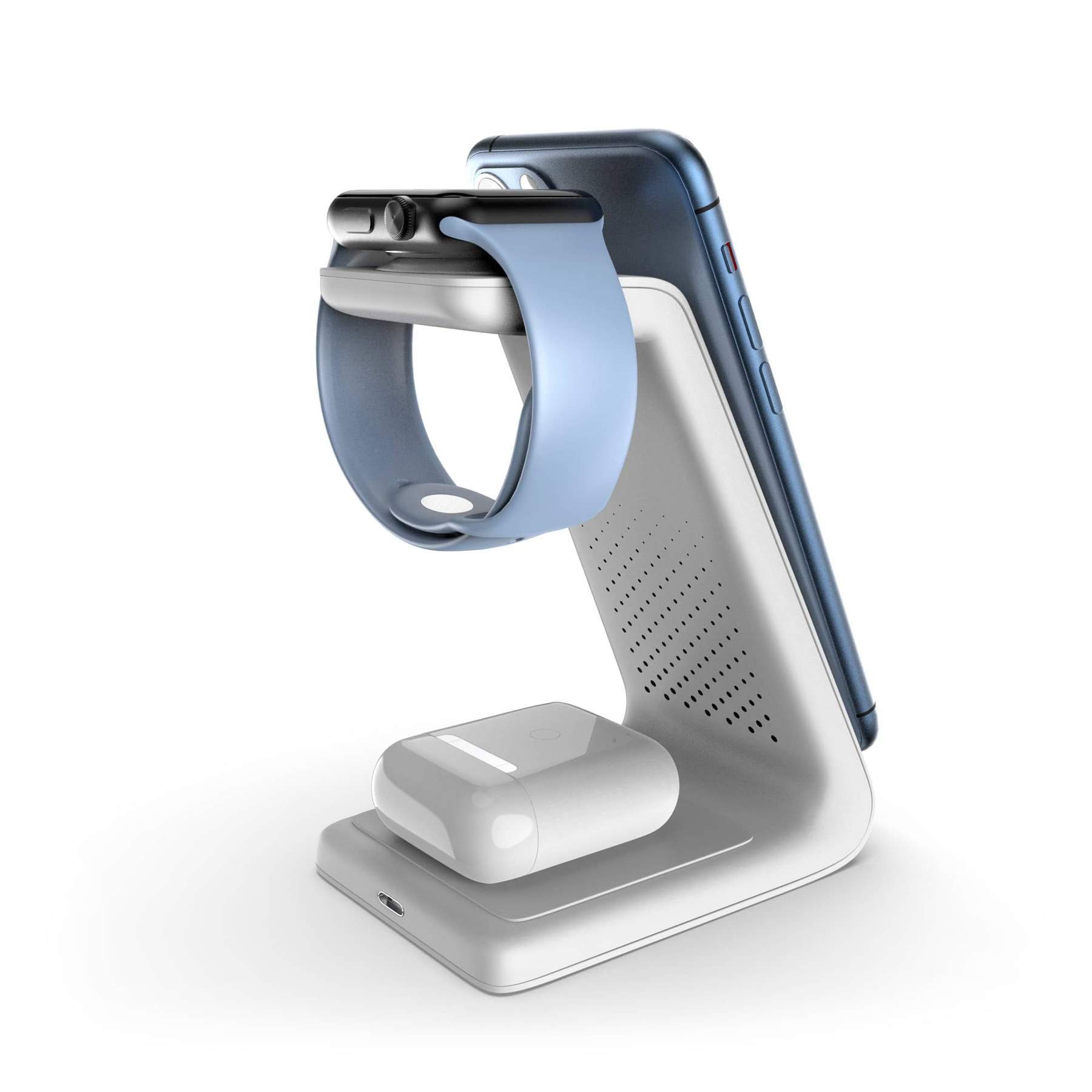 Features & Specs of TOPTANCY™ 3-in-1 Wireless Charger
Case-friendly.
Charges through conventional plastic, silicone, and TPU cases.
Just one cable.
Powered bv a QC 3.0 Type-C adapter.
3-in-1 design.
Charges up to 3 Qi-enabled devices at the same time.
Fast Charging.
Latest Qi 3.0 wireless charging technology.
Total output: 18W
Cooling System.
Intelligent heat-ventilation system for continuously balanced airflow
Safe & Certified.
Qi, FCC, and RoHS certified
Our Guarantee
Have issues with your purchase? We got your back! Contact us about your problem so we can make it right for you so that you are 100% satisfied with your purchases be it a refund or product replacement. There is absolutely ZERO RISK buying from this official store.