About Ultrasonic™ Slimmer
The Award-Winning Ultrasonic™ 6-In-1 Beauty & Slimmer is new and improved, FDA cleared, patented technology that's scientifically proven to burn unwanted fat.
This 2020 Professional Fat Burner has been designed to burn stubborn fat, get rid of cellulite and orange peel effect, tighten skin and reduce wrinkles.
You can now take advantage of professional ultrasound therapy in the comfort of your home. Get ready to show off your body this summer with the confidence you deserve. Use it 3 times a week for 3 months for the best effect.100% Pain-Free – One-year guarantee
Our professional massager will:
• Slim the treated areas
• Burn stubborn fat
• Reduce cellulite
• Tighten skin
• Improve tissue elasticity
Features of Ultrasonic™ Slimmer
ULTRASONIC DEEP CELLULITE REMOVAL –  1Mhz ultrasound therapy is often used by professional slimming machines. High-frequency vibration caused by ultrasound therapy can remove cellulite deep under the skin, reduce stubborn fat, and achieve a slimming and body-shaping effect. The ultrasonic waves break down fat deposits which are then naturally eliminated by the body.
EMS (Electrical Muscle Stimulator) – EMS has been proven to significantly decrease waist circumference, abdominal fat, subcutaneous fat mass, and body fat percentage by sending electrical impulses, causing muscles to contract on command.
LED Light Therapy –  Led light therapy is a well-known skin treatment that works by emitting infrared lights (causing heat) in different wavelengths/spectrums. Tightening, reducing inflammation, maximizing cellular structure, reducing wrinkles, etc.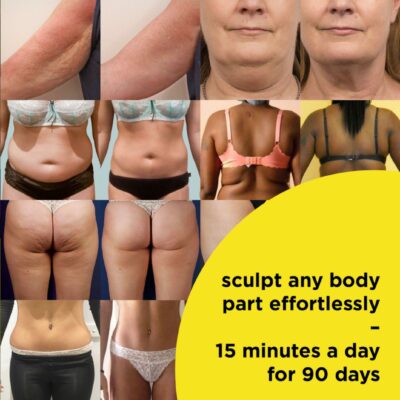 Science Behind Ultrasonic Cavitation
Ultrasonic Cavitation is also known as Fat Cavitation, Lipo Cavitation, or Ultrasonic Liposuction. The powerful sound wave essentially passes through the body and forces the fat cells to collapse, turning them to liquid. The sound wave can be specifically applied to areas of the body so that the subcutaneous fat cells are destroyed by a number of microscopic implosions. When the fat cell is destroyed it becomes a liquid combination of free fatty acids and glycerol, the former of which are moved to the liver where they simply decay, and the latter of which is transported into the circulatory system where it can be used as energy.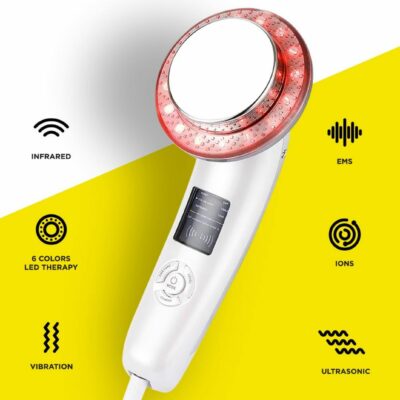 SPECIFICATIONS
Voltage: 220V
Plug types: US/UK/EU/AU
Input: 100-220V
Output: 15V
Frequency: 1MHz
Weight: 195g
Size: 8*20cm / 3.15*7.87in
Ultrasonic:  Carbomer, glycerol, propylene glycol, potassium hydroxide,
Gel: water, dihydroxy methyl imidazole vinyl urea, sodium Ingredients: hyaluronate (10oz) 
OUR GUARANTEE
Have issues with your purchase? We got your back! Contact us about your problem so we can make it right for you so that you are 100% satisfied with your purchases be it a refund or product replacement.  There is absolutely ZERO RISK buying from this official store.