About Vista Galaxy™ eLite Projector
Say goodbye to chunky lamps and immerse yourself in the wonders of the cosmic world.
Vista Galaxy™  eLite Projector shines a universe of moving laser stars against a drifting blue nebula cloud, instantly changing the atmosphere of any room. It's your own personal galaxy!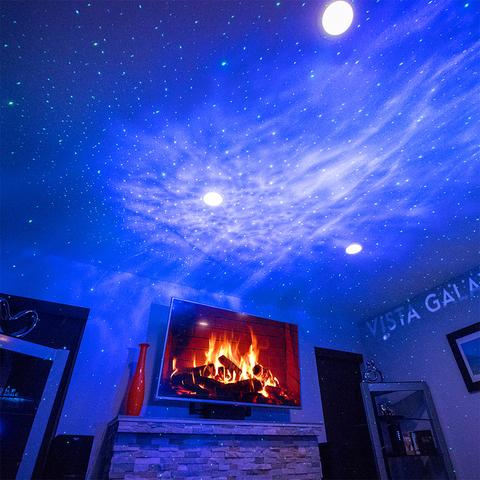 Bring a galaxy indoors! The Vista Galaxy™  eLite Projector instantly projects a field of drifting stars against a transforming blue nebula cloud.
Simple remote controls make it easy to cycle through light effects, adjust brightness, or start/stop the motion.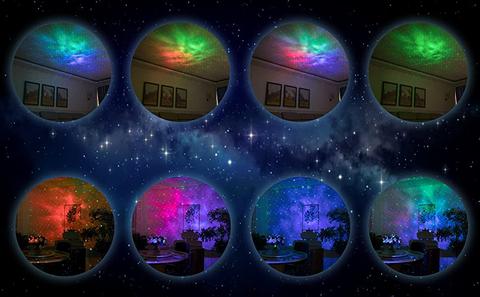 A unique way to light up parties, revitalize your workspace, or light a romantic dinner for two.
The Original Vista Galaxy™  eLite Projector
Don't be fooled by imitators, eLite Projector uses direct laser diodes to project bold and vivid colors that cannot be matched by knockoffs.
With soothing aurora effects that create a relaxing environment in any room, the eLite Projector makes a standout gift for adults and kids alike.

Enjoy dining under the stars, create a relaxing spa environment, or accent your home theater in seconds; the eLite Projector is an instant game changer for any room in the house.

eLite Projector incorporates a direct diode Laser, precision glass optics and holographic technologies to create an otherworldly visual experience.