About V-Chin Pro™
V-Chin Pro™ is an expertly designed device that uses electro stimulation and photon light therapy. Based on the concept of Japanese masks, V-Chin Pro™ is designed to eliminate your double chin.
We thoroughly studied current demands and broke new grounds to create a tool able to provide quick results at a lower cost. V-Chin Pro™ is endlessly reusable. It not only shapes your chin but also adjusts the V-shape of your face while strengthing and removing the marks of old age.
Say goodbye to that double chin, swollen cheeks and signs of old age. Avoid going through expensive treatments or risky surgery by using V-Chin Pro™ right at home. Its ergonomic design is adaptable to any face and can be set to different modes depending on preference.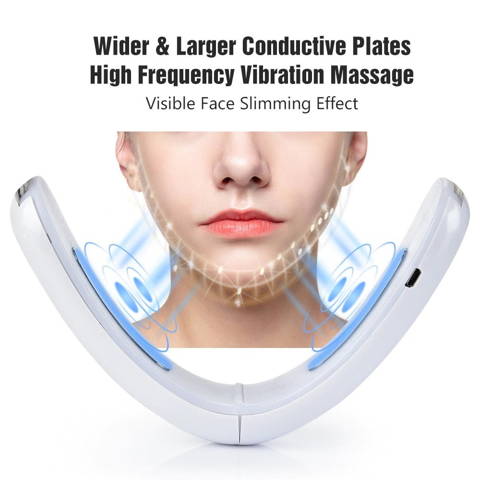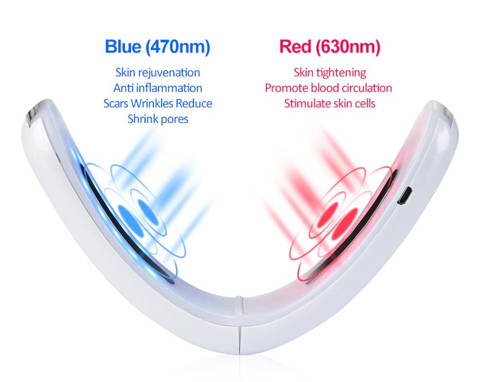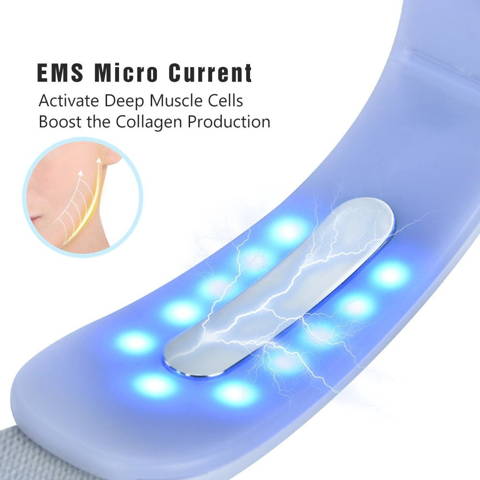 Features & Benefits of V-Chin Pro™
Three Major Care Modes: each of the three major care modes is set to run for ten minutes, then switches off automatically after that period. To continue working, restart the product selection mode.

Vibrating Thin Face:3,500 high-frequency vibrations per minute and near-infrared light penetrate and tighten the dermis. It works better with the serum, and the ions are introduced with the serum for better absorption.

Easy to Carry: You can adjust the intensity according to your needs. You can wear it for 30 minutes while reading, sleeping, watching TV, or doing housework. Small and light, it will not take up much space, you can put it anywhere and take it with you as you travel.

Adjustable Headband Design: The adjustable headband design lets you choose the angle and length that is comfortable for you and fits the face. According to the ergonomic design of the face, it fits facial muscles.
Frequently Asked Questions
Is it safe?
Yes, our product has been designed to be 100% safe and has earned a Certificate of EMC compliance
Can I use it if I have sensitive skin?
Yes, you can! However, if you begin to experience any tingling no matter your skin type, we recommend taking a break from use for at least 2 hours.
Is it one size fits all?
Yes! The head strap is fully adjustable to accommodate any size or shape!
How long can I wear it?
The beauty of our design is that it will automatically turn off after 15 minutes, so you never have to worry about overuse! However, if you do decide to power the device back on to reuse after 15 minutes, we recommend no longer than 30 minutes a day.
Our Guarantee
Have issues with your purchase? We got your back! Contact us about your problem so we can make it right for you so that you are 100% satisfied with your purchases be it a refund or product replacement. There is absolutely ZERO RISK buying from this official store.