Why Do I Need Mobi-Desk® Ergonomic Desk?
Do you have to deal with poor posture and body aches every single day? 
Have you ever use your laptop when laying in bed or relaxing on the couch?
Your laptop emits uncomfortable heat and does not properly vent because there's nowhere for the airflow to go. Isn't that true?
If there is one thing that could chase all your problems away, what it would be?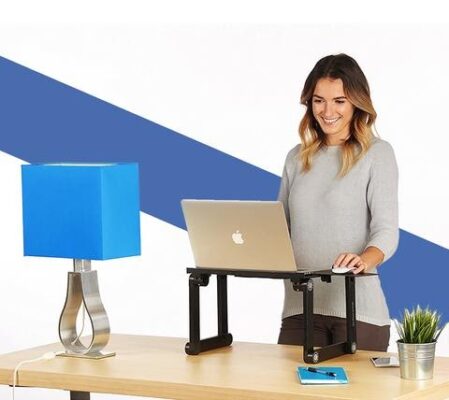 Mobi-Desk® Ergonomic Desk Is A GAME CHANGER FOR YOUR LAPTOP LIFESTYLE
Meet our Mobi Desk, the all in one solution for computing anywhere, anytime you want.
Just place Ergonomic Desk on your existing desk, raise to comfortable standing height, and work in the comfort of your own zone!
Just give it a try!!!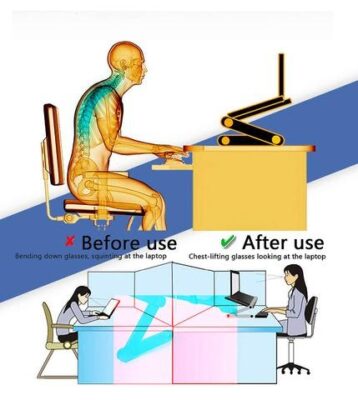 Computing on the couch has never been so comfortable! ?
Engineered with venting holes on the surface and can be fully adjustable to meet your desired height, This is the future of home desks.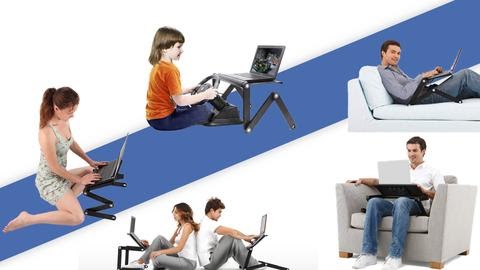 Let's See How Mobi-Desk® Ergonomic Desk Works
Why Choose Mobi Desk?
360° Rotation and Adjustment:

Ergonomic Design: 
This adjustable laptop workstation can be customized to any position and features ventilation holes for proper heat dissipation. Now use your laptop for hours anytime, anywhere.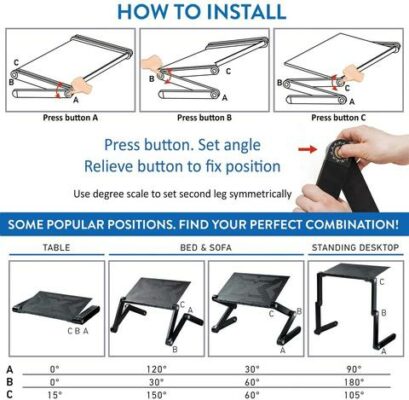 Mountable Mouse Pad:
Multi Purpose: 
Desk is suitable for both indoors and outdoors use. It can be used as a dinner or Breakfast tray, standing desk, book tray, writing desk, gaming table, fordable laptop Desk, laptop riser, desk riser, laptop holder, cooling pad and much more.