About Invisible Hearing Aids NIO-05
Digital Invisible Hearing Aids NIO-05 is safe to use, convenient and practical. It can help the user hear the outside sound again, regaining confidence. Mini, lightweight and invisible, comfortable to wear. Suitable for the elderly and those people with hearing loss.
It looks like a BT headset. Mini and lightweight, ergonomic design, invisible and comfortable to wear.
You don't have to worry about discrimination anymore.
Comes with a Charging-case for recharging the device anywhere and anytime.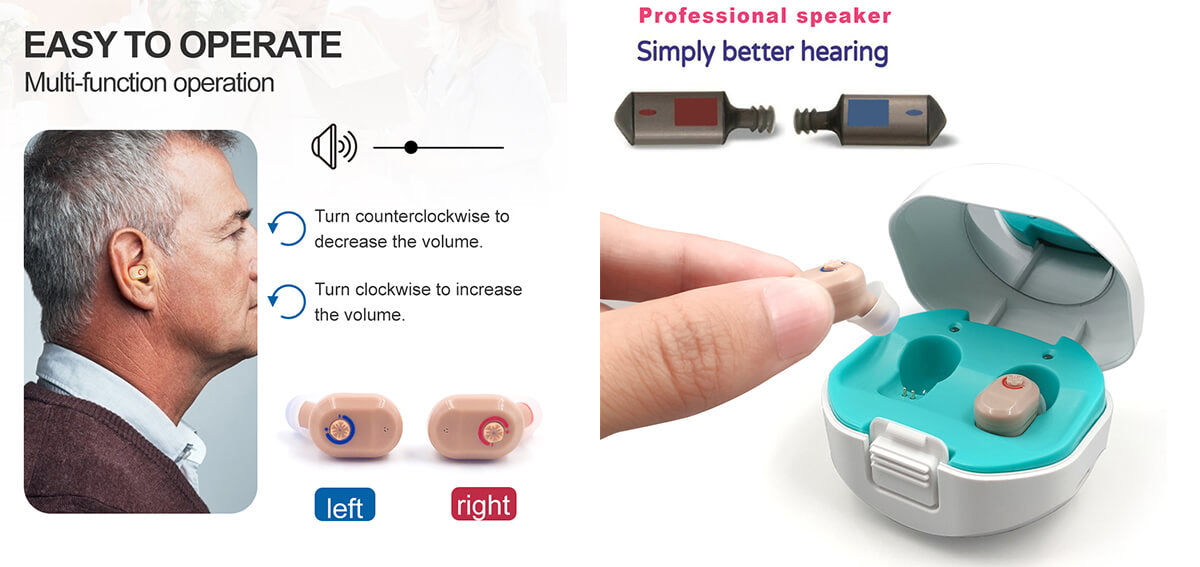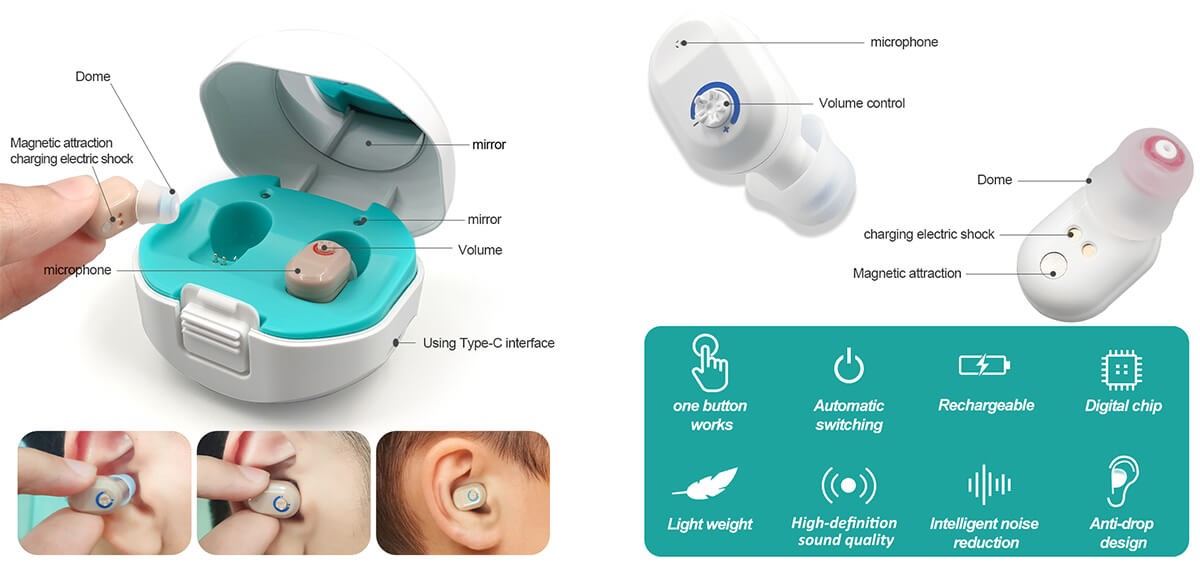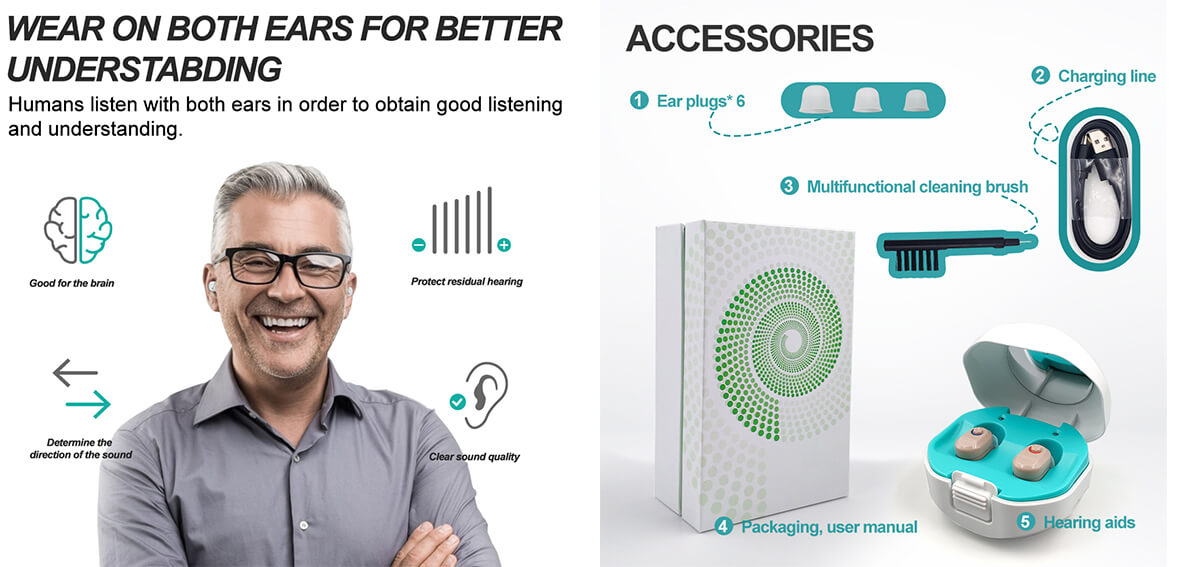 Features & Benefits of Invisible Hearing Aids NIO-05
Virtually Invisible – Fit perfectly inside your ear canal without sticking out, no one will even notice.
Rechargeable – No need to keep replacing batteries anymore. Due to the low circuit consumption, has the super long last working for nearly 16 hours by a six-hour full charging.
Smart Noise Reduction – Background noises will automatically be reduced when someone is talking to you.
Comfortable – Comes with 3 types of silicone plugs, wear them all day without your ears getting achy.
Clearer, Crispier Sound – Works for mild to severe hearing loss – never miss what people are saying to you.
Ready to wear – Completely ready-to-wear out of the box, with no testing or custom fitting required.
Specifications
Max sound out put:115+/- 3dB
Sound gain:>= 28dB+/- 5dB
Total harmonic wave distortion:<= 3%
Frequency range:300-3500MHz
Input Noise:<=32dB
Voltage:d.c.1.5V
Current:<=2mA
Full charing in 6 hours
Working time to 16 hours
Built-in 25mAH recharging battery for hearing aid unit
Charing box without built-in battery needs USB charing cable
Package Includes
6 x Ear Plug
1 x charing line
1 x charging box
1 pair hearing aids
1 x user Manual
1 x cleaning brush
Our Guarantee
Have issues with your purchase? We got your back! Contact us about your problem so we can make it right for you so that you are 100% satisfied with your purchases be it a refund or product replacement. There is absolutely ZERO RISK buying from this official store.